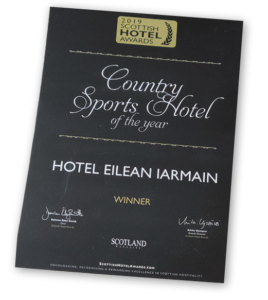 The estate of Fearann Eilean Iarmain extends through Sleat and Strath, a particularly beautiful region in the south of the Isle of Skye.
Historically forming part of the fiefdom of the Lords of the Isles, Fearann Eilean Iarmain – "the lands of Diarmaid's Isle" – was acquired by Sir Iain Noble more than 45 years ago. Within its 23,000 acres there are ancient native woodlands of oak, ash, hazel, birch, rowan and holly, fringeing the sea shores and extending over the steep sided glens and burns running up to the high ground.
Upland pasture, croft land, open hill and heather moorland make up much of the ground, offering spectacular and dramatic views east across the Sound of Sleat to the rugged hills of Knoydart and west towards Skye's celebrated Cuillin range, with the Isles of Rum and Canna prominent on the horizon of the Sea of the Hebrides.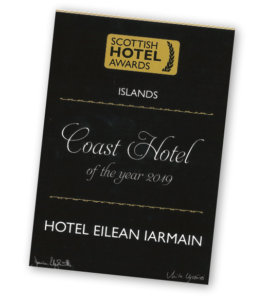 "A working environment in a wild landscape."
Fearann Eilean Iarmain is a working landscape that is home to a rich diversity of wildlife.
Over the years the late Sir Iain Noble, his wife Lucilla, and their dedicated team have been tire-less in their work of caring for this unique environmental heritage. Sir Iain's pioneering initiatives in restoring the ancient woodland habitat of Sleat led to Fearann Eilean Iarmain establishing one of the first longterm programmes of native woodland regeneration in Scotland.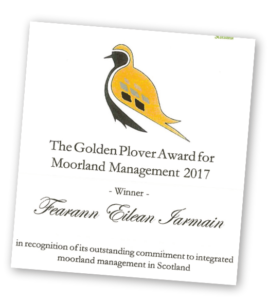 Lady Noble is committed to continuing Sir Iain's legacy in the careful management of the environment to ensure the future sustainability of this unique landscape and in doing so ensuring the long-term benefits for future generations and crofting and farming communities in Sleat. The high quality yet fragile nature of the landscape of Fearann Eilean Iarmain has led to creative solutions being developed to conserve its features for the future. In recognition of this work, Fearann Eilean Iarmain was chosen as the winner of the prestigious Golden Plover Award for Moorland Management in 2017.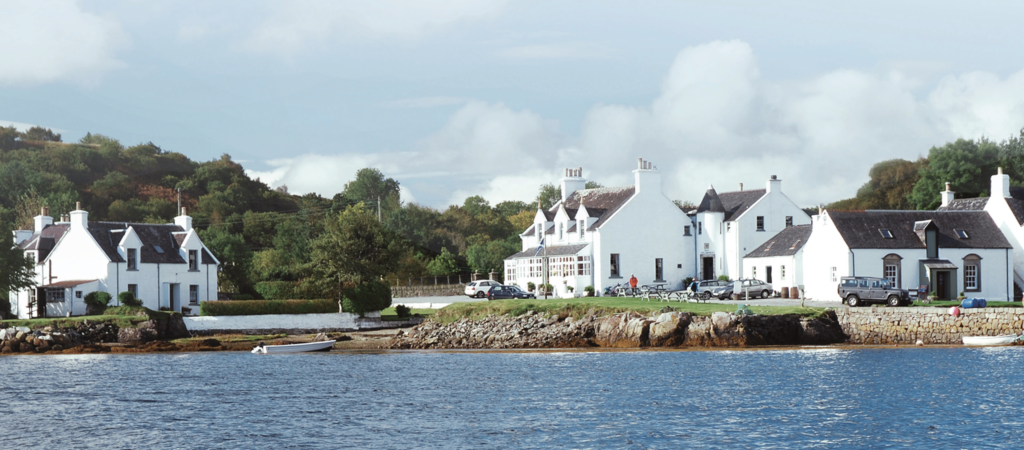 Need More Information?
If you require any more information about:
Red and Roe Deer Stalking
Walked Up Woodcock
Simulated Stalking & Game Shooting
Fishing
Wildlife Walks
Argocat Wildlife Tours
Whisky & Gin Tasting
Places to stay on The Isle of Skye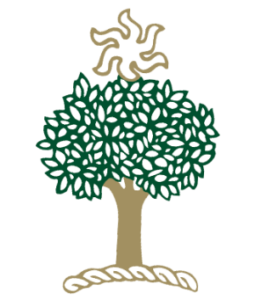 or any of the other great activities at Fearann Eilean Iarmain, please visit our
CONTACT US
page and complete the form.