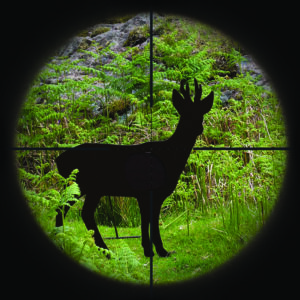 Simulated stalking is fast becoming a popular outdoor activity.
Simulated stalking will give you the closest experience to the real thing without the culling of an animal.
Each stalk is not only designed to test your shooting skills but a chance to learn about safe ethical shooting.
It's a fantastic experience for the novice as well as individuals who have some stalking knowledge. This is a one-to-one experience with Fearann Eilean Iarmain's UK Game keeper of the Year 2019, Scott MacKenzie, and starts with a visit to the range for a few practice shots with a firearm to get you comfortable behind the rifle.
Then, heading out on to the hill with Scott to begin the stalk, there's the excitement of locating your first target and finding a good vantage point with Scott's guidance. He'll ensure that you are in a suitable position and under his instruction you'll be able to take the shot. Following your successful stalk you will be guided onto your next target.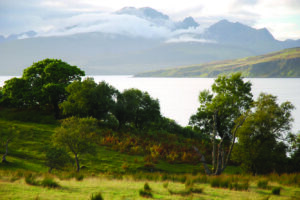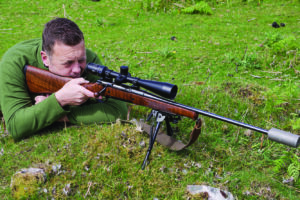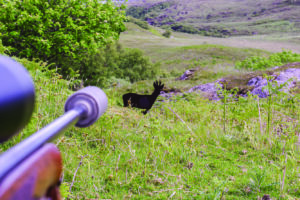 With a total of six stalks, each giving a different set of challenges; distance, incline and ethical shots. You do not require a firearms certificate if you are 17 years of age or older. Those under seventeen holding a valid UK firearms certificate may participate.
From £140 for a single person and £165 for two people sharing 6 stalks.
Simulated Stalking Gallery
Need More Information?
If you require any more information about:
Red and Roe Deer Stalking
Walked Up Woodcock
Simulated Stalking & Game Shooting
Fishing
Wildlife Walks
Argocat Wildlife Tours
Whisky & Gin Tasting
Places to stay on The Isle of Skye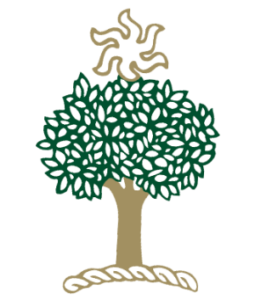 or any of the other great activities at Fearann Eilean Iarmain, please visit our
CONTACT US
page and complete the form.